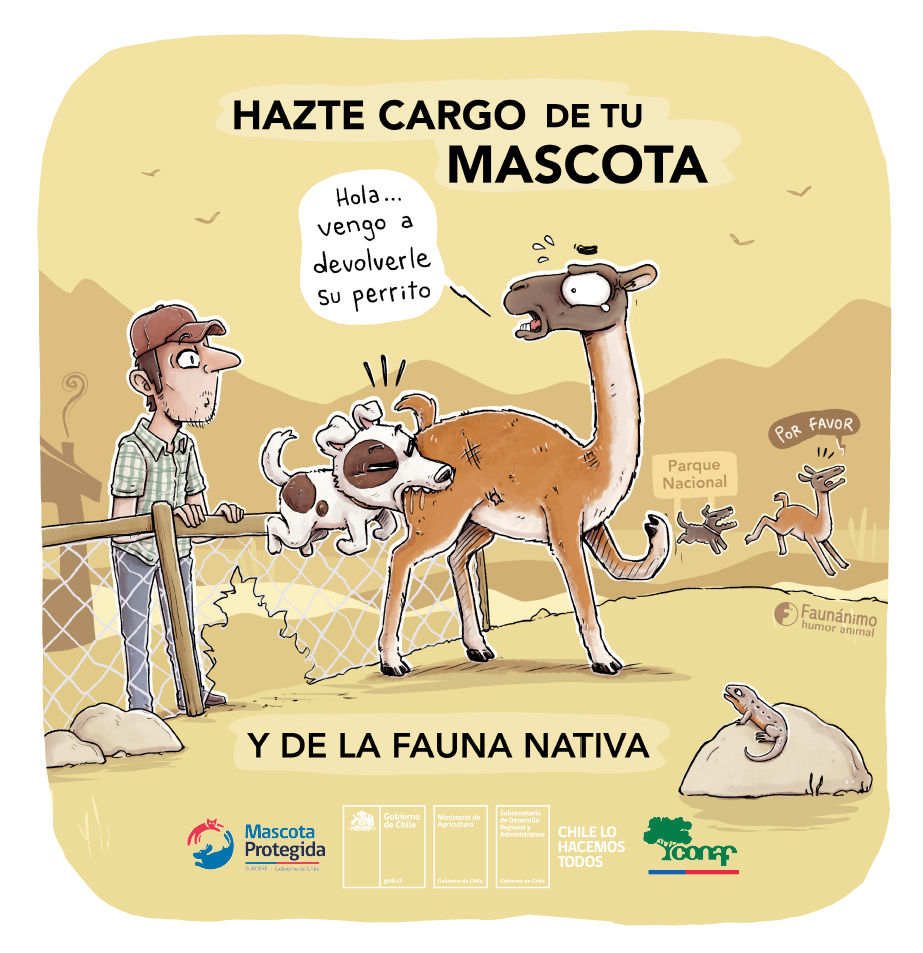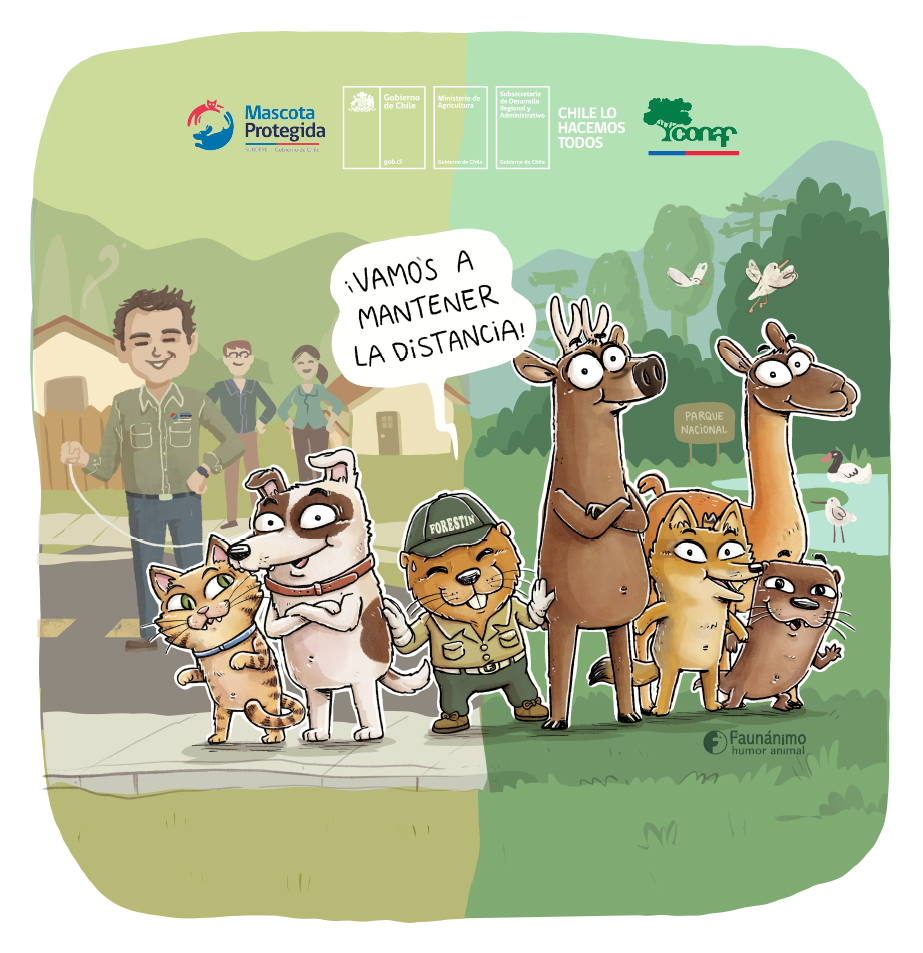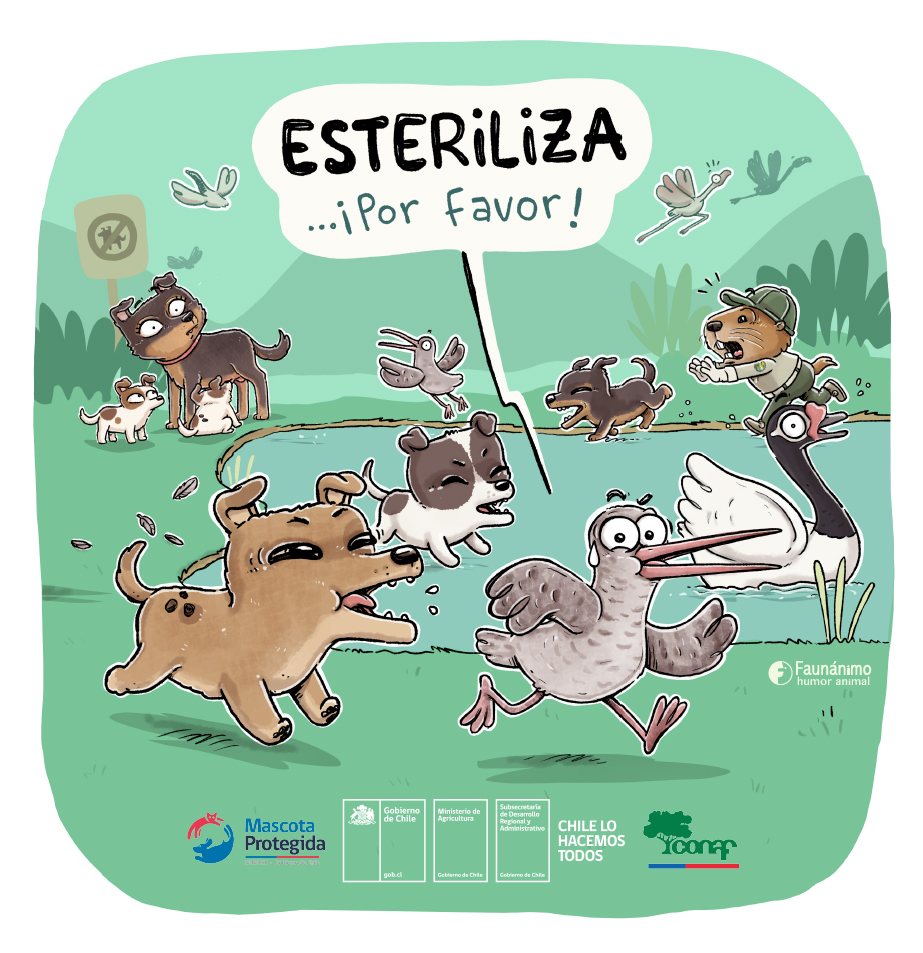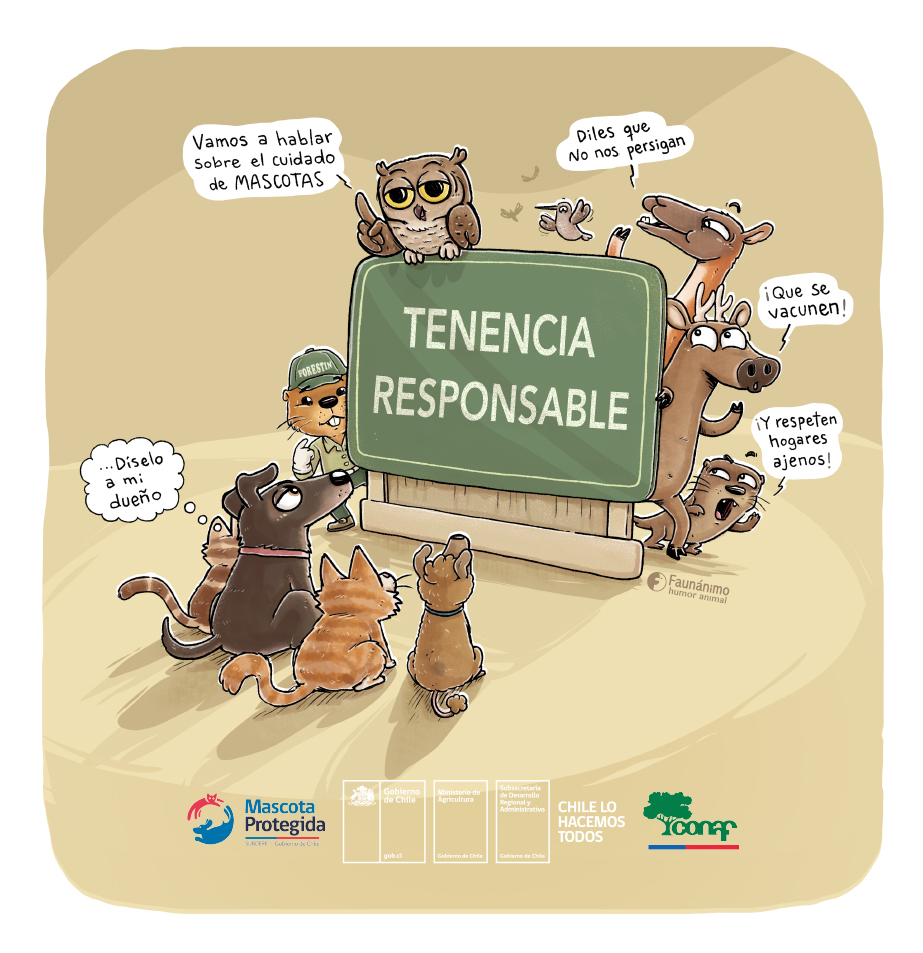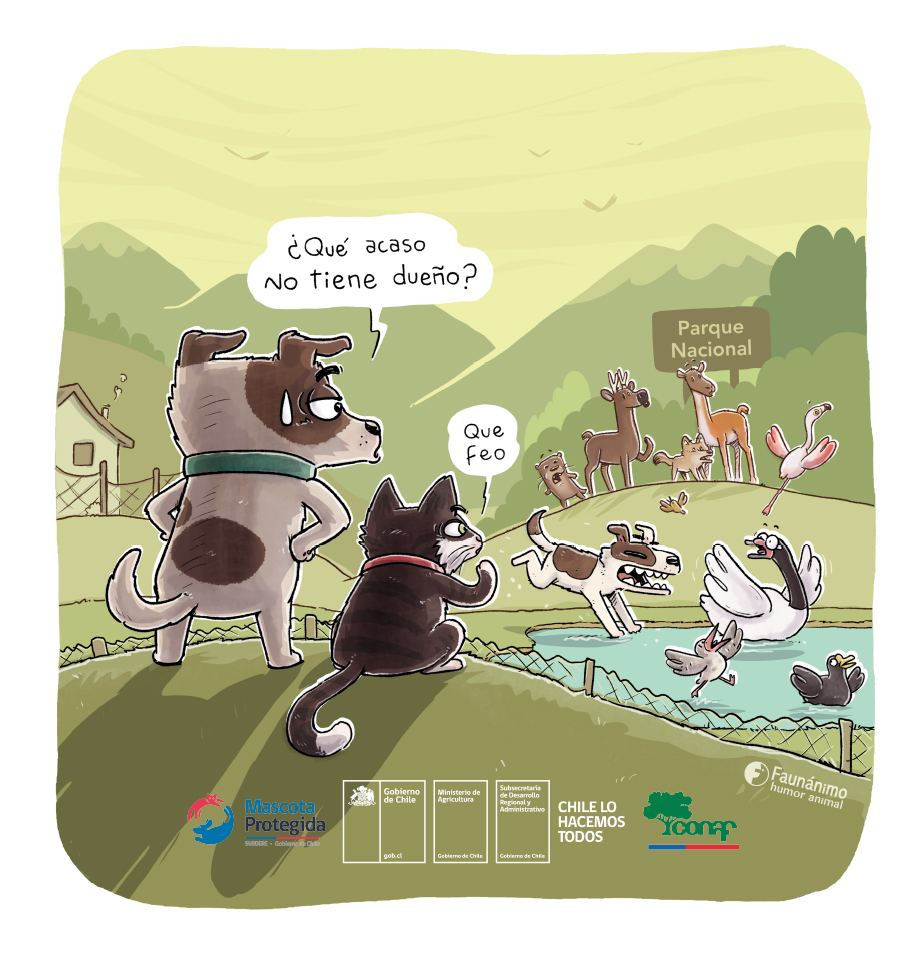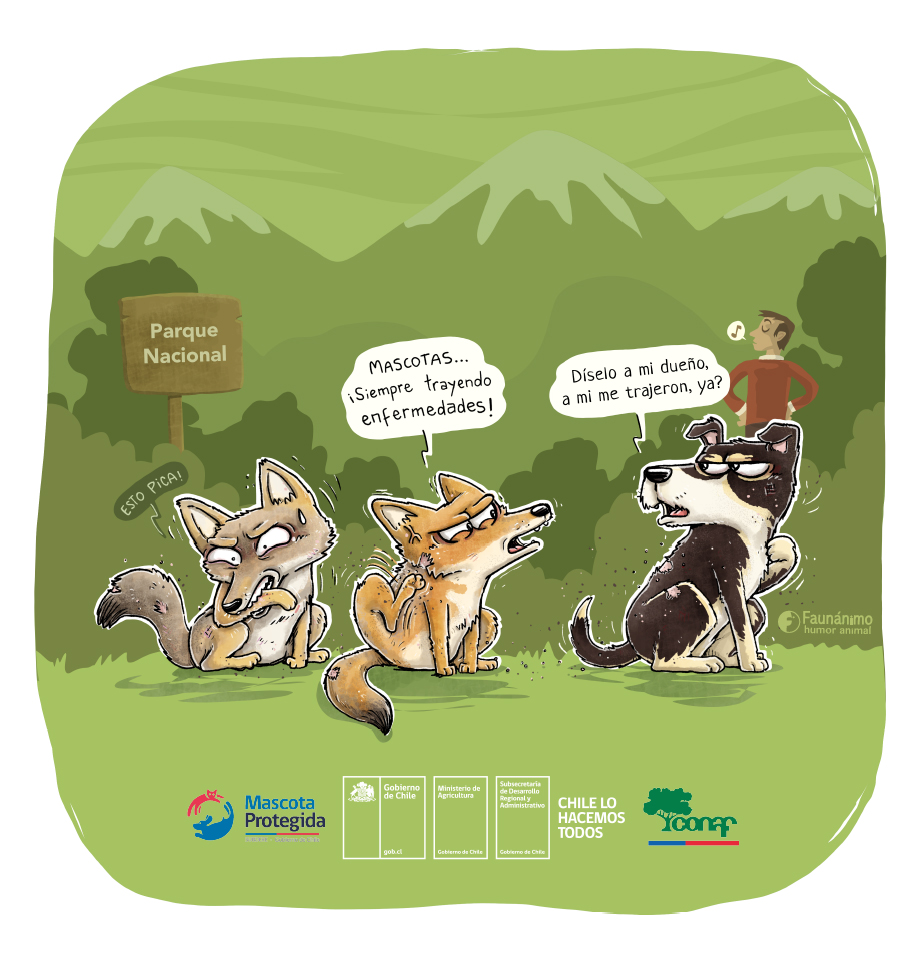 Pets are not allowed in Parque Glaciar Mosco
Pets,  livestock or any other exotic animal is not allowed in Parque Glaciar Mosco, nor any other national park or reserve, this is why we are users keep in mind this message. Deseases' transmission, predation, harassment and the competition for terrain and food are the result of bringing livestock (as cows or horses), invasive exotic animal (vison for example) and/or pets (cats and dogs). These species do not belong to the natural environment we are trying to protect in the park, they break the equilibrium on the ecosystem since they are not part of it.
Credits for the ilustrations to CONAF. Please share!
Minga Fotográfica Comunal
For the sencod time, we are carring on this campaing were we look (in this opportunity) collect pictures from huemules and fungus form O'Higgins. For this, we ask our neighbours and visitors  to send their pictures of the different types of fungus that live here and huemules too. The objective is to create a small book  with these pictures and give some relevant information about these species and their importance for protection. This book will be distributed for free.
Please send your pics to the mails juan.alvarez@conaf,cl or to v.alvarez@municipalidadohiggins.cl
Thanks for your collaboration!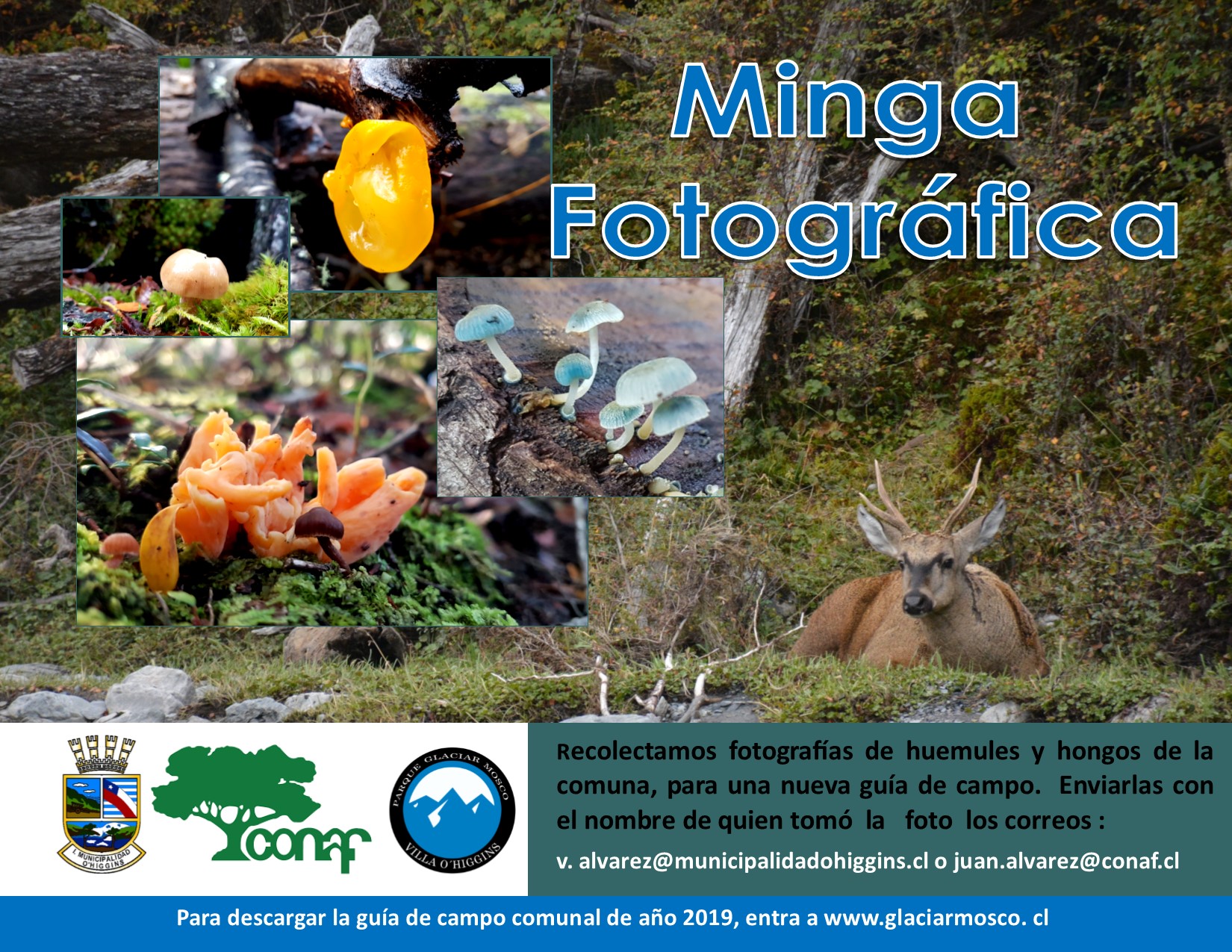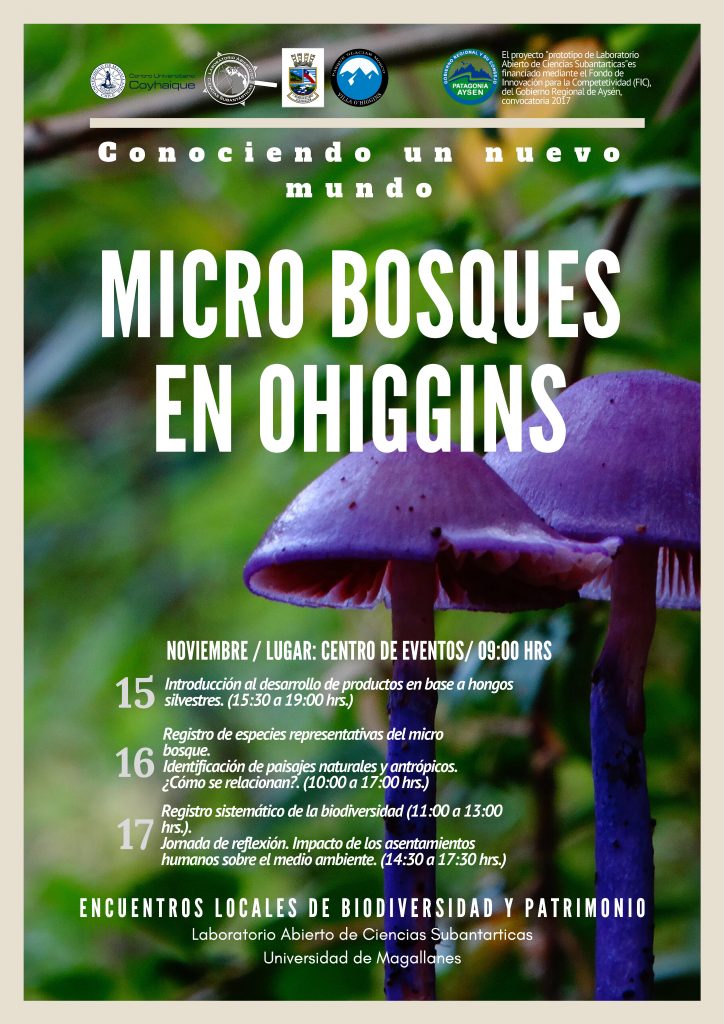 Discovering a new world, the microforest in O'Higgins
Dear all:
We want to invite you to participate in this workshop brought to you by the Ilustre Municipalidad de O'Higgins, and its project Parque Glaciar Mosco. In this opportunity, more proffessionals from Laboratiorio Abierto de Ciencias Subantárticas will carry out this workshop related to edible mushrooms, indentification of species from the microforest (as lichen, moss and fungus) and the relation between natural and anthropic landscapes. We will also have a time for reflexion, where we will focus on the human impacts over the natural environment.
This event will take place on november 15th, 16th y 17th in Centro de Eventos Municipal of Villa O'Higgins. Please register in the public library. If you can't do it in person, please send your name and contact numer to the mail v.alvarez@municipalidadohiggins.cl
See you there!
The enchanted world of the subantarctic funga - Universidad de Magallanes visit Villa O'Higgins
As part of the environmental education axis of the Parque Glaciar Mosco's project, and thanks to the Ilustre Municipalidad de O'Higgins' arrangements, we can bring Laura Sanchez Jardón (biologist) and her team from Prototipo de Laboratorio Abierto de Ciencias Subantárticas from Universidad de Magallanes. During her visit, they are going to do two practical and theoretical workshops with different levels from Liceo Pioneros del Sur. These are focused on explaining the fungus'role on the ecosytems and the parts that compose the fungus. Meanwhile, in the practical session, the students will be able to identify the enormous variety of fungus present in the park
In addition, the team will do a prospection in one of the park's walking trails, to register the different funga types, and then will expose their work and more information abouf the funga kingdom on an open exposition for the whole community on May 31st in Centro de Eventos Municipal of Villa O'Higgins.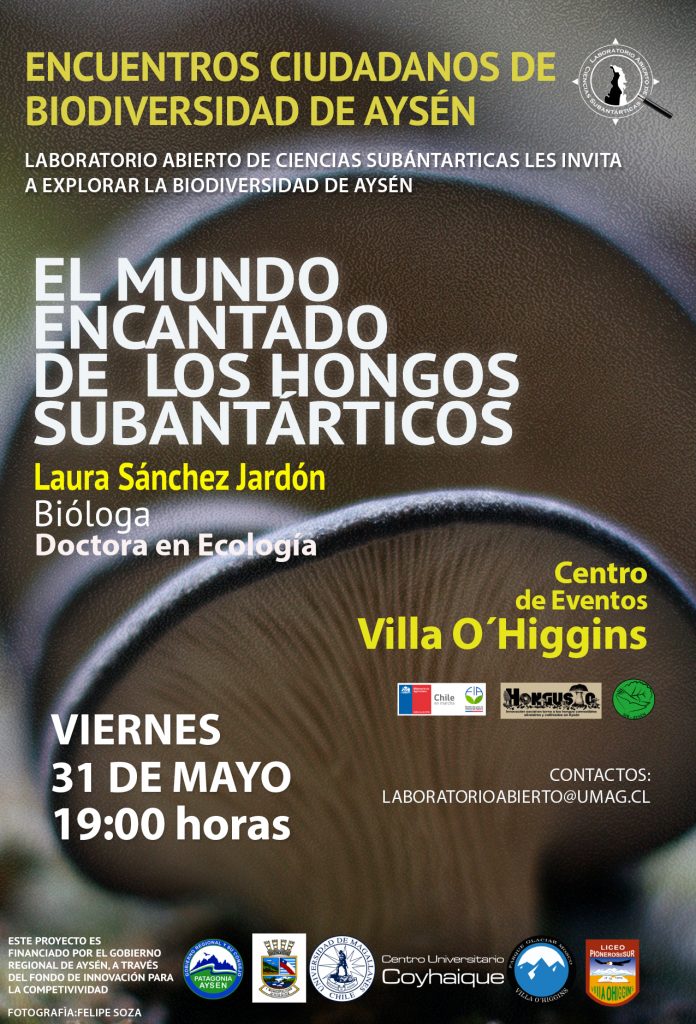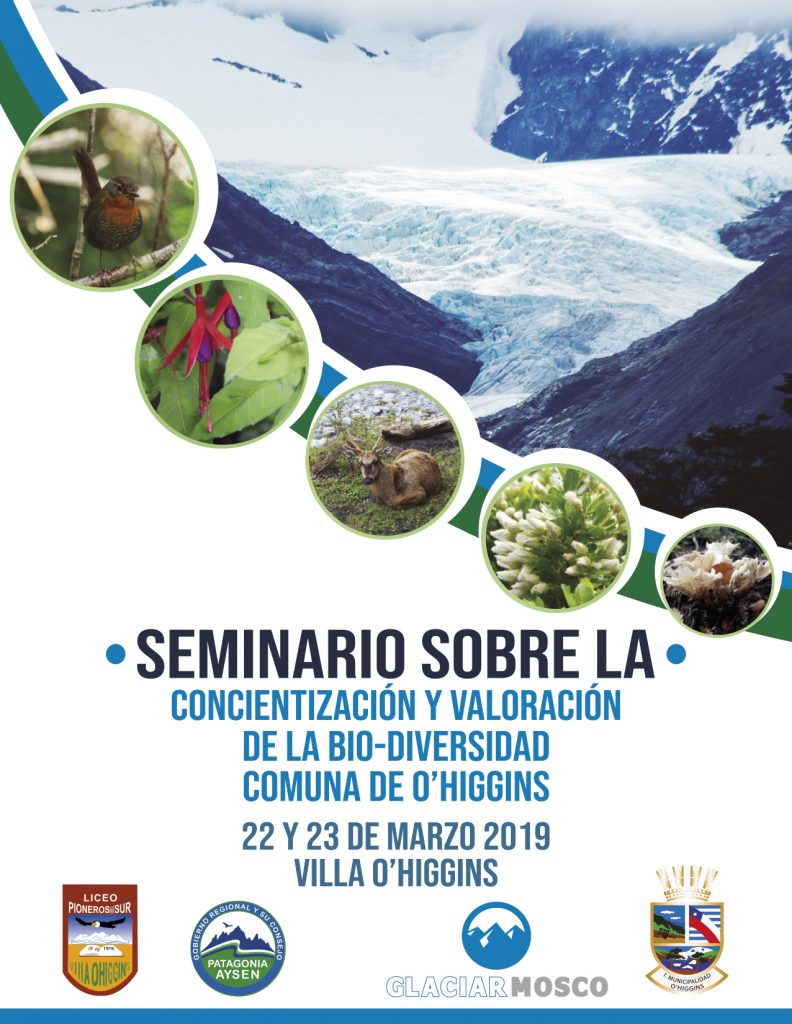 1rst Seminar about Biodiversity Awareness and Valorization
 Dear friends:
For us is very important that the people how visit the park and the community self understand the importance of environmental care and the biodiversity protection. This is why we organized this seminar, where our exponents will talk about the local biodiversity and the good practises we can do to protect the environment, in other words give value to the local flora and fauna and create conscience about out acts and responsabilities.
This seminar will take place the March 22nd 23rd in Centro de Eventos of Villa O'Higgins, we will be waiting!
This project was funded by the 0.3% of the regional budget for environmental activities. Gobierno Regional de Aysén.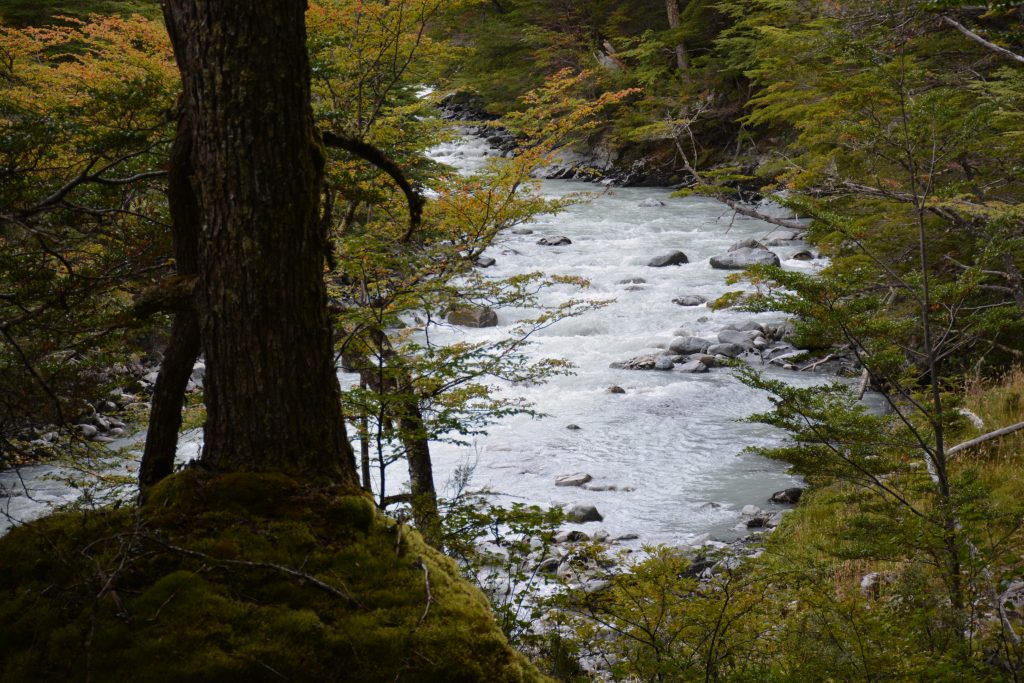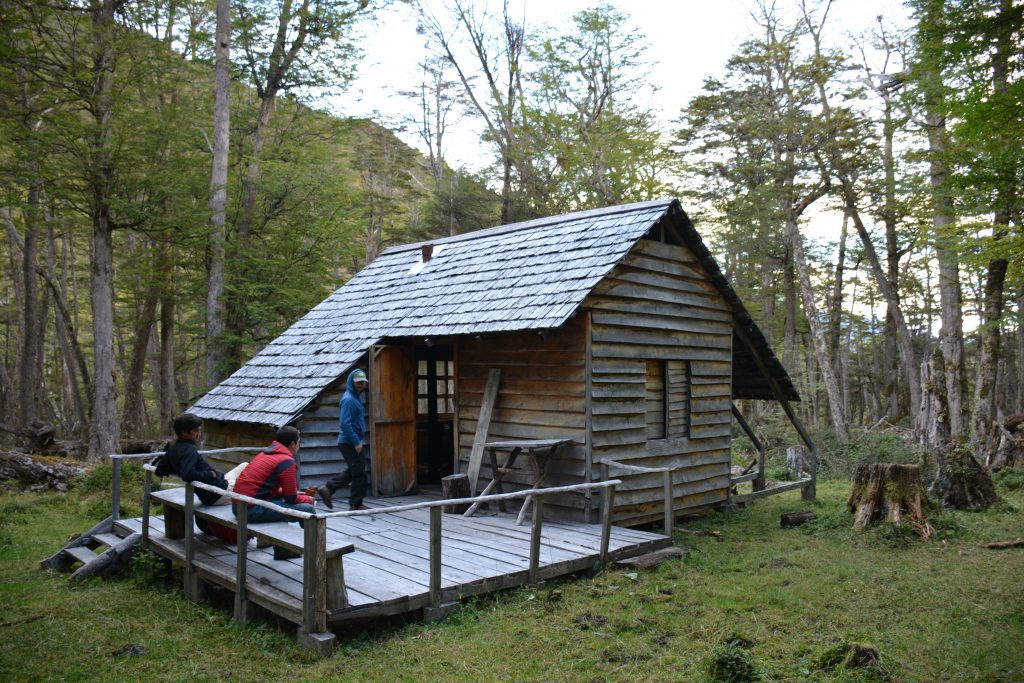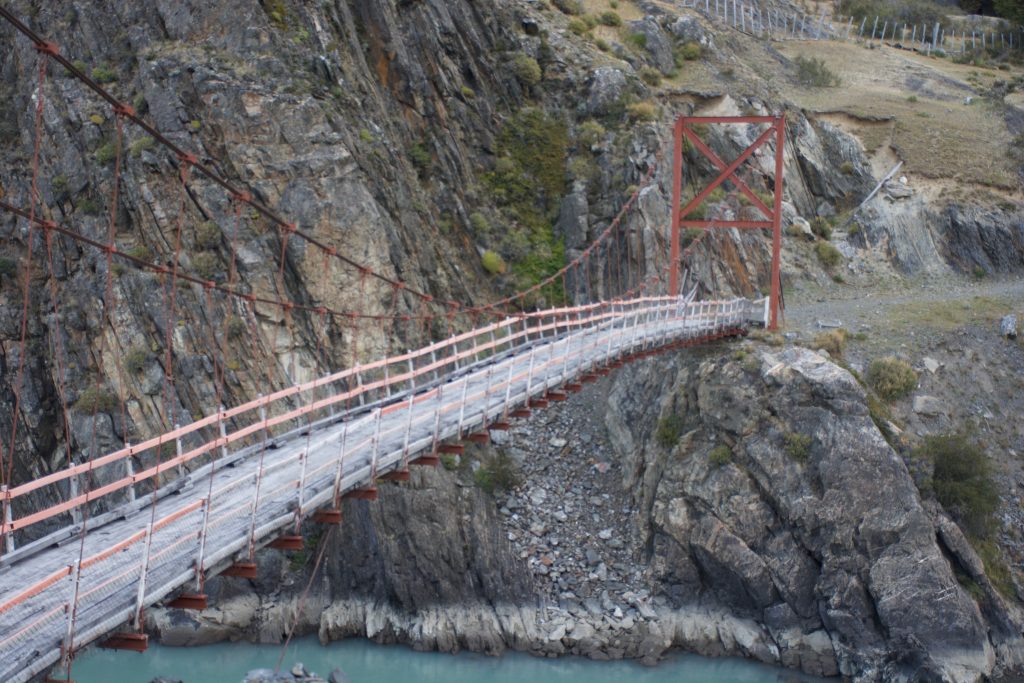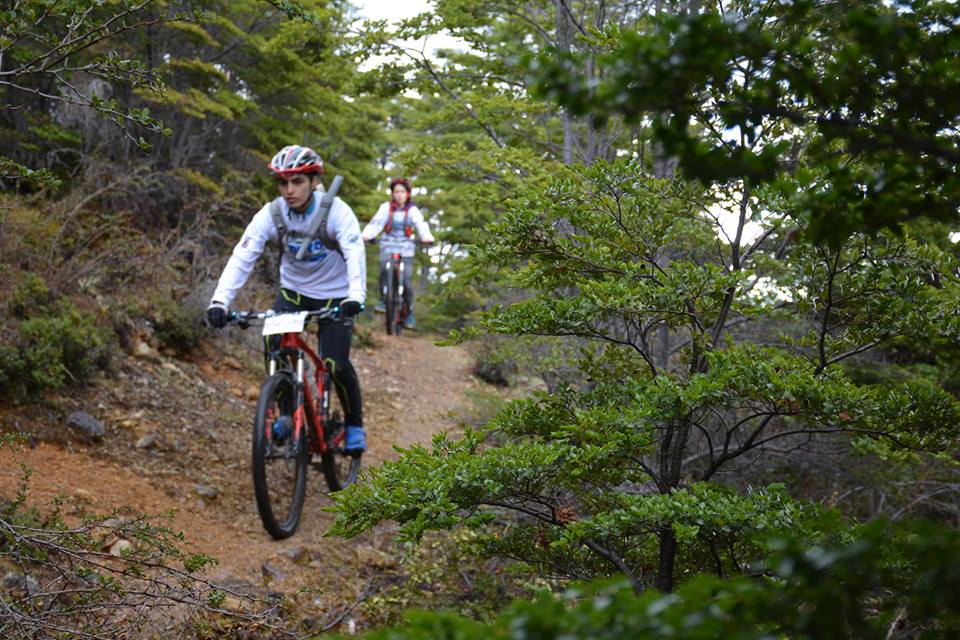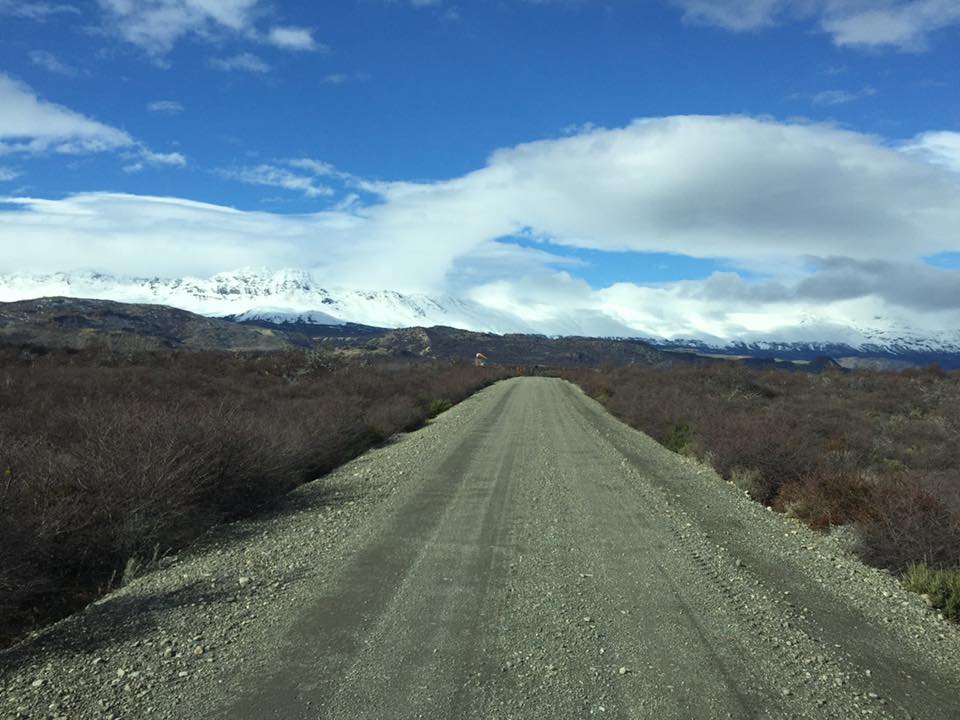 Glaciers Challenge ll version - Villa O'Higgins
Dear all, as part of the Villa O'higgins' anniversary program, we want to invite you to participate on the adverture competition "Reto los Glaciares", which is developed in our town.
It consists on 3 days of activities, where competitors have to cover three disciplines: the first day you get a technical explanation of the tracks to cover and on the second and third day, is all about bike, kayak and trail running. It is developed around Mayer river, Cisne Lake, Ciervo Lake and Parque Glaciar Mosco.
The date is the 15, 16 and 17 of September of 2018
For more information and registration visit www.municipalidadohiggins.cl
Minga Fotográfica Comunal
We want to invite everybody to participate in this campaing (we called "minga" because is a collaborative process) were we ask you to share your flora and fauna pictures (from O'Higgins). 
 How can we protect something if we do not know what it is? The objective is to prepare a small book with all the pictures and make it a tool for those who go to the forest and do not know the name of the species. Also, we want to give value to the biodiversity we have in this; our territory, and help everyone to conserve.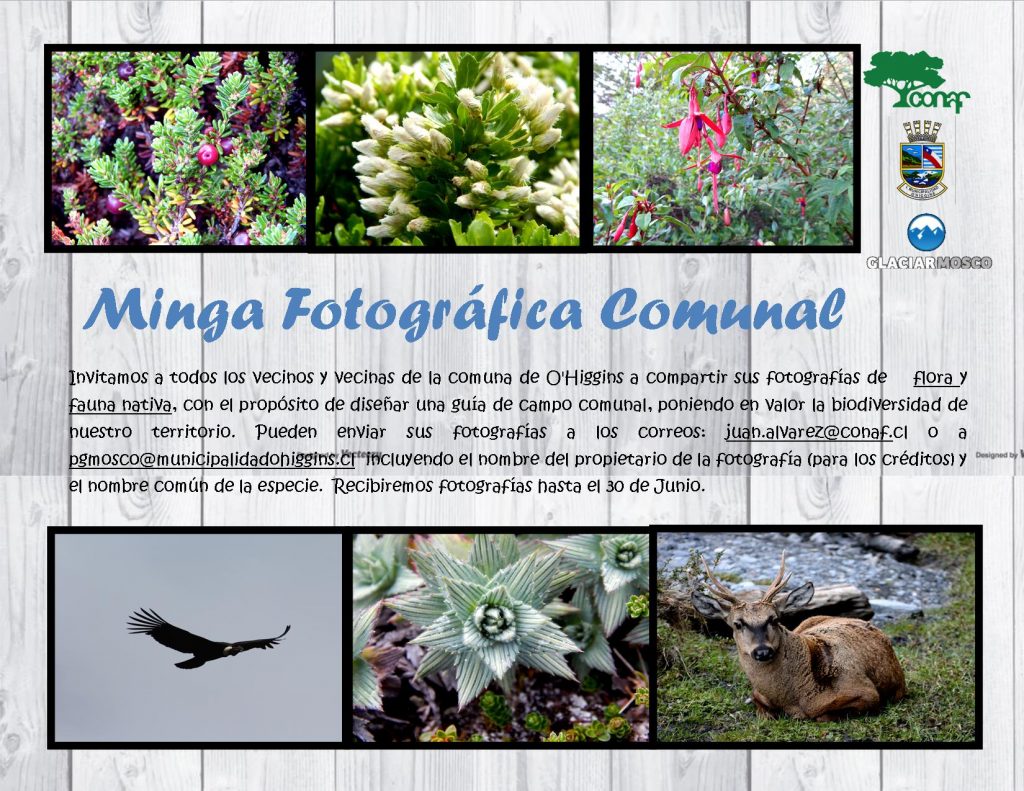 Chilean Flag Rising - Mirador La Bandera - Parque Glaciar Mosco
To start the annual celebration called "Tropeando pa' no olvidar" (which exposes the Patagonian traditions regarding games, sports, music and food) last February 16th, people from Villa O'Higgins, tourists, personnel from the local government  and staff from the armed service and journalists gathered in La Bandera viewpoint for an important event: the flagpole lifting and flag rising at Mirador La Bandera, in Parque Glaciar Mosco
Thanks to everyone!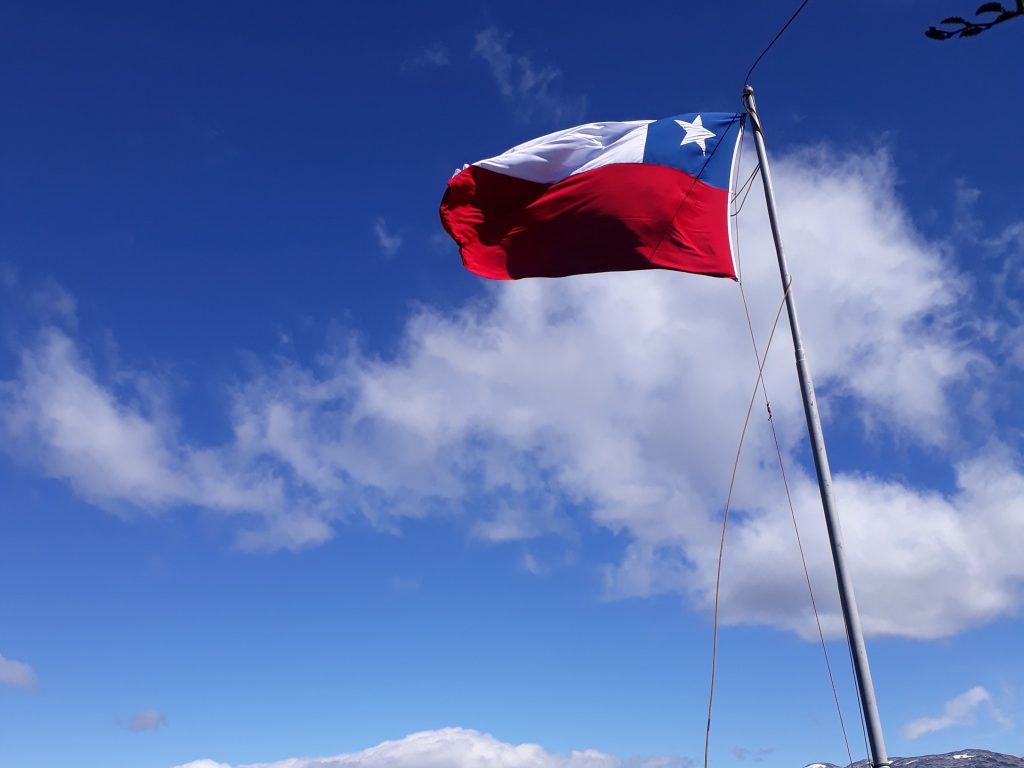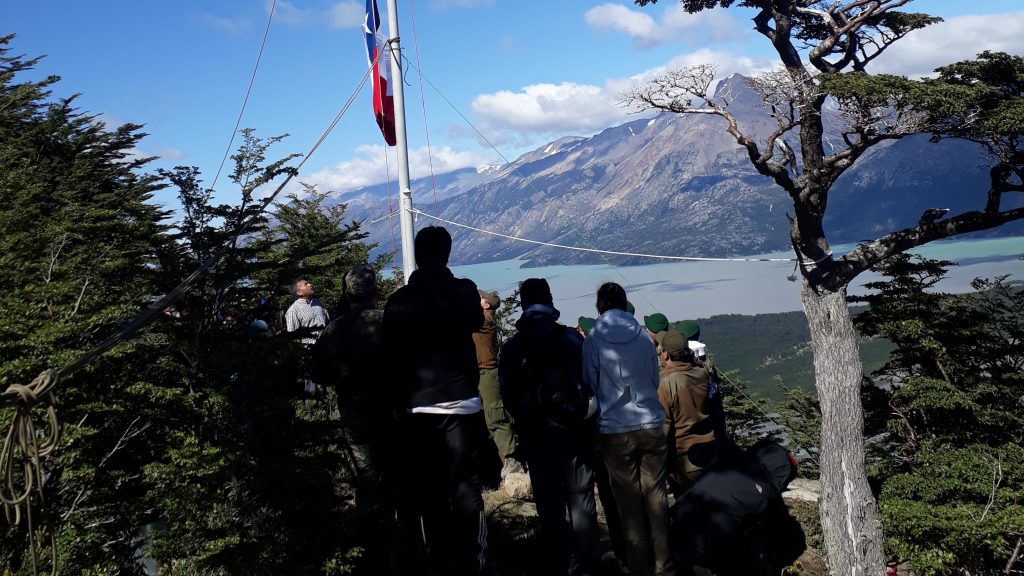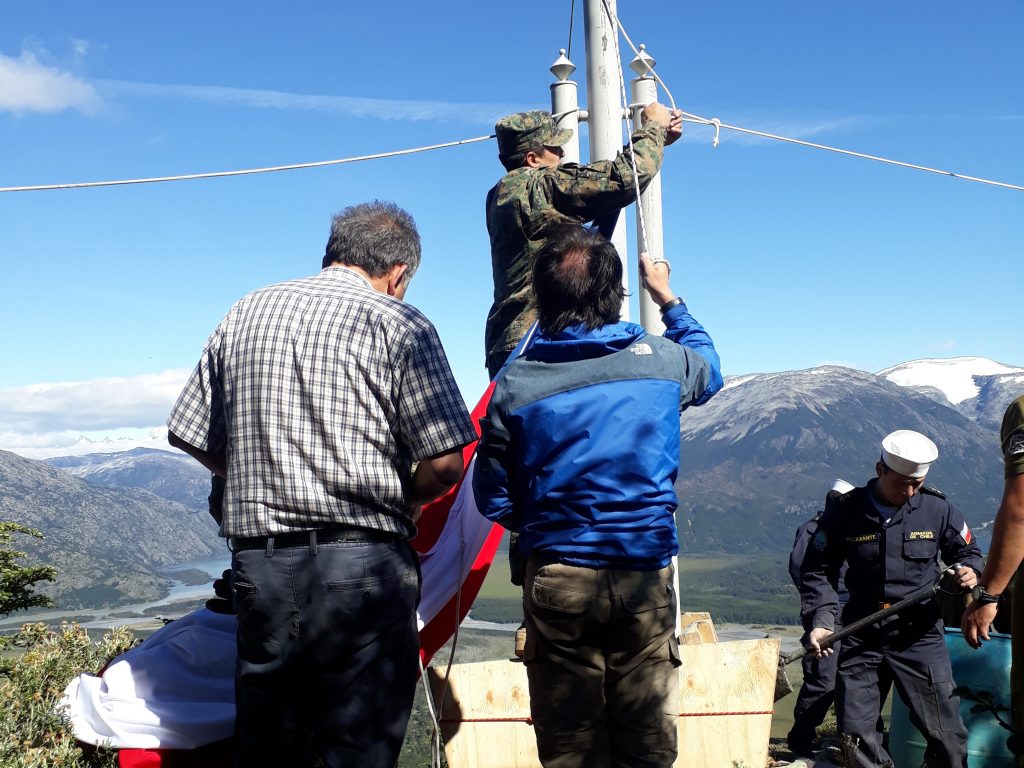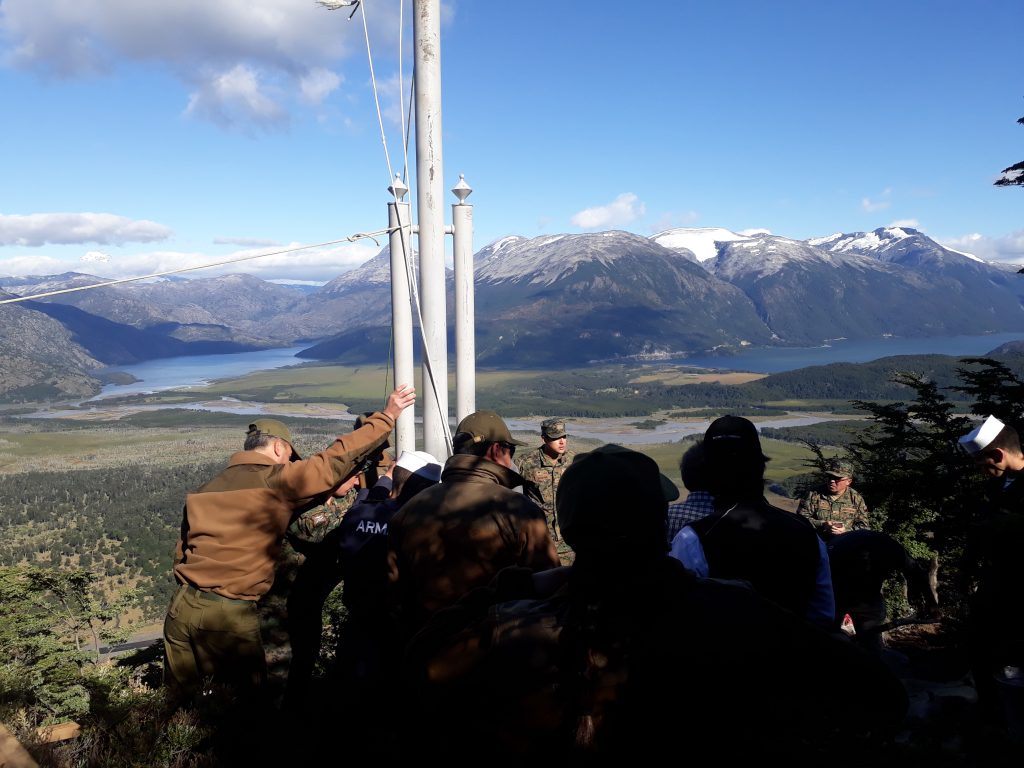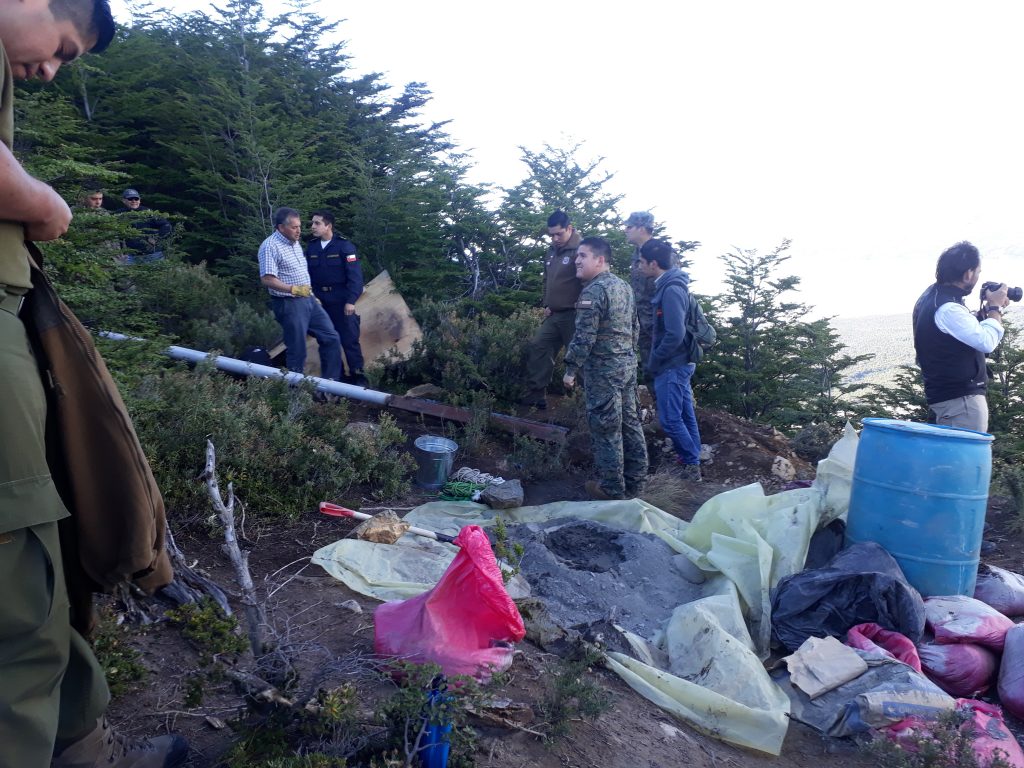 BNP Glacier Park Mosco
BNP Parque Glaciar el Mosco, is developed within the framework of the National Protected Area "Mosco River" and adjacent fiscal estates, all located in Villa O'Higgins, the last village on the Austral Road (route 7). Commune of O'Higgins, Province Capitán Prat, Region of Aysén of General Carlos Ibáñez of the Field, XI Region of Chile.
Its surface covers about 10,316 hectares approximately. It is characterized by 4 Glaciers, a biological corridor of Huemules, several Lakes and Rivers, standing out the Mosco River. It also has a forest of Coihue magallánico, Lenga, Canelo, Ñire, Calafate, among other species of native flora and fauna.
Tourist attractions
If you are looking for a getaway that truly has it all, look no further than GLACIAR MOSCO and its magnificent trails.
Regardless of your itinerary, GLACIAR MOSCO has many ways to make the most of your days, adrenaline in all its mountain attractions, a pleasant and entertaining family adventure.